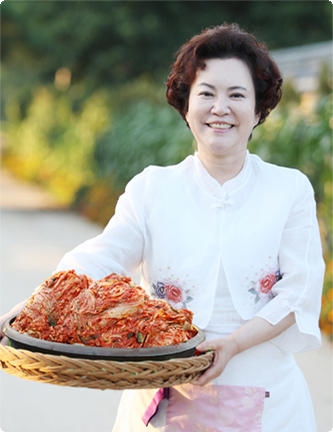 With the food materials you can trust and the proper food that
you can eat with an ease of mind, we will deliver happy smiles and love.
Greetings.
Thank you for visiting Hansung Food Co., Ltd. To return your steadfast support and trust for the past 30 years, as the CEO of Hansung Food Co., Ltd. and Korea's kimchi artisan and food master, I shall give my best to give excellent quality and best service, and sanitary and safe products in this era of rapid changes and infinite competition
I will make the tasty and healthy food that everyone can enjoy. Thank you.
Kim Sun-ja, CEO, Hansung Food